Higher Education Reform in China
Kathryn Mohrman

Johns Hopkins University
Abstract
This report is the result of visits to Chinese university campuses in Spring 2003. As a Fulbright scholar I became interested in proposals for reform of Hong Kong higher education; that interest expanded to mainland universities as well. My focus was on key comprehensive universities, the best institutions in the country and ones under the direct control of the national Ministry of Education. I visited ten mainland universities, almost all of them are in the large urban centers of the east coast of China, government offices, and several education research institutes. I also interviewed individuals at several Hong Kong institutions.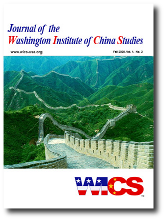 The journal is published under the terms of the Creative Commons Attribution (CC BY) License which permits use, distribution and reproduction in any medium, provided the original work is properly cited.
Copyright on any research article in a journal published by a Journal is retained by the author(s). Authors grant Washington Institute of China Studies a license to publish the article and identify itself as the original publisher.
The Creative Commons Attribution License (CC BY) allows users to copy, distribute and transmit an article, adapt the article and make commercial use of the article. The CC BY license permits commercial and non-commercial re-use of an open access article, as long as the author is properly attributed.